News
Distribution of Digital Promos
We have resumed the distribution of digital promo copies to those who wish to review our releases for either online- and/or print-publications. From now on, we will make a selection of our upcoming releases available for digital download via the service of Promo-Cloud. For whom it may concern, please use the link below for subscribing to our mailinglist. We will approve or deny your subscription at our discretion.
Join our mailinglist for the distribution of digital promo copies!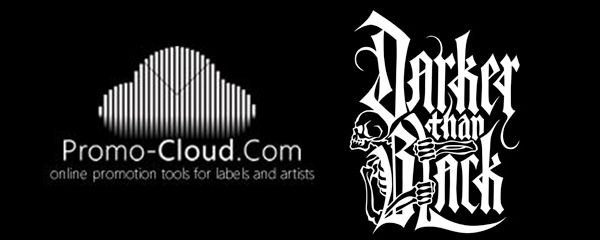 Ancient Records / Mysticism Productions - Compilation-CD
A free compilation-CD that is part of the 14th issue of Ablaze magazine (www.ablaze-magazin.de) from Germany. There is an extensive interview with Swartadauþuz in the same issue.

Ancient Records: www.ancientrecords.se
Darker Than Black Records: www.darker-than-black.com

Tracklist:

01. Svartrit "Þewaz Af Abgrundjaz"
02. Grav "Vårtbefylld Ondska"
03. Bekëth Nexëhmü "Bestens Urblod"
04. Kaos Sacramentum "Infernal Assignment"
05. Svartrit "Black Stars of Death and Wisdom"
06. Hädanfärd "Likåsakans Urskallande Helgedom"
07. Azelisassath "In Times of Heresy"
08. Daudadagr "VI"
09. Acerbitas "V"
10. Grifteskymfning "Snärjda av Deras Bredgade Trolldom"
11. Kaos Sacramentum "Hädanfärd mot det Osaliga"
12. Hädanfärd "En Predikan om det Underjordiska"
13. Bekëth Nexëhmü "Hels Frusna Nejder"


New sublabel: StaalPakt
We have decided to launch a new sublabel releasing Industrial Black Metal exclusively:
A Division of Darker Than Black Records: StaalPakt.
Any bands/projects into this particular fusion of inhuman Electronics and insane Black Metal are encouraged to get in touch.
Disclaimer: Bands, please read before you get in touch!
Do not send any emails asking for a record deal to us anymore! D.T.B. Records does not sign any new bands for the time being, unless we are asking any band ourselves. Stop to spam our mailbox with requests for a record deal, because we will not pay attention to it anyway. There are many labels around who might be inclined to sign a new band, so go asking them. Thank you.
Latest Releases
HELGEDOM - Den Mörka Skogen af Ondo - CD



Jewelcase CD.

HELGEDOM - Svartkonst - CD / 10" MLP



Jewelcase CD + 10" MLP.